Sweeney Todd: Color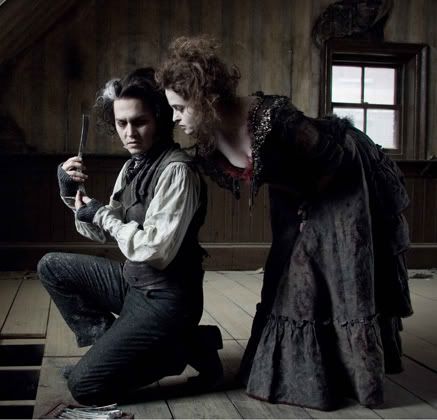 Yes, this blog is starting to sound like a broken record, stuck on
Sweeney Todd
, but I obviously really liked this film (and my iPod is stuck on the soundtrack).
One thing that occurred to me today: I have caught a few of the TV spots for the film, and I am amazed at how beautiful the images look. Of course, I noticed this in the theatre, but now I'm convinced that whoever is in charge of projection at my local Starplex Cinemas doesn't know what he or she is doing. Not only was the entire film too dark, but it was washed out, with even less color than Burton intended.
The film is intentionally without a lot of color, save for the free-flowing blood, but in the TV spots, you can see the sharpness of the images and the colors (and I don't even have an HD TV -- it looks incredible on my good old analog set).
Now I can't wait to get the DVD so I can see it the way it should be seen.